Knots
One skill that the children are exposed to in Woodland School is how to tie a range of knots. We believe knot-tying skills to be beneficial in everyday life as well as opening doors for children to be creative and independent. We expose the children to a range of knots as they move up the school and give them lots of opportunities to apply the skills that they have learnt. Knot tying often requires focus and resilience but is very rewarding once you master a particular knot.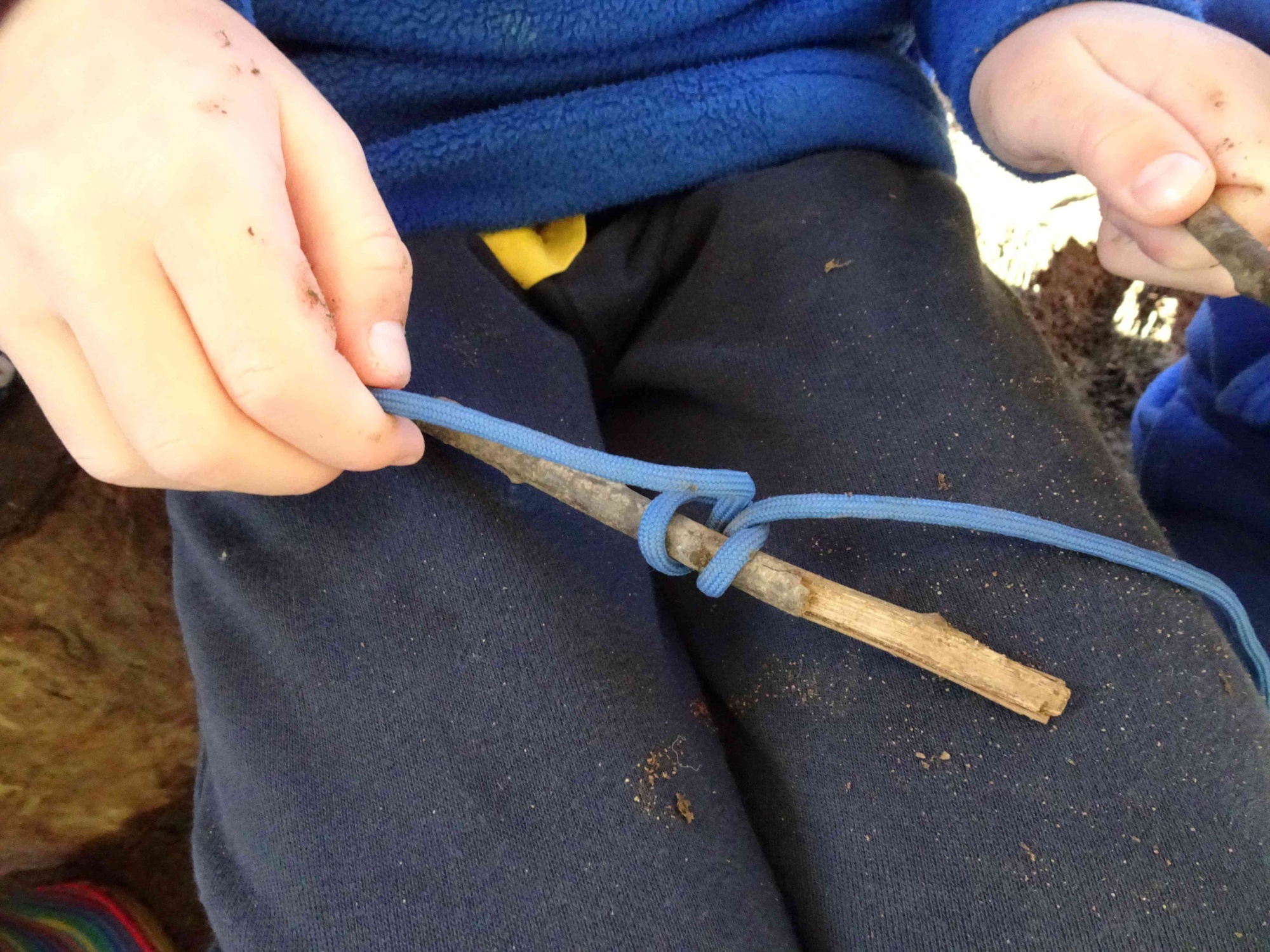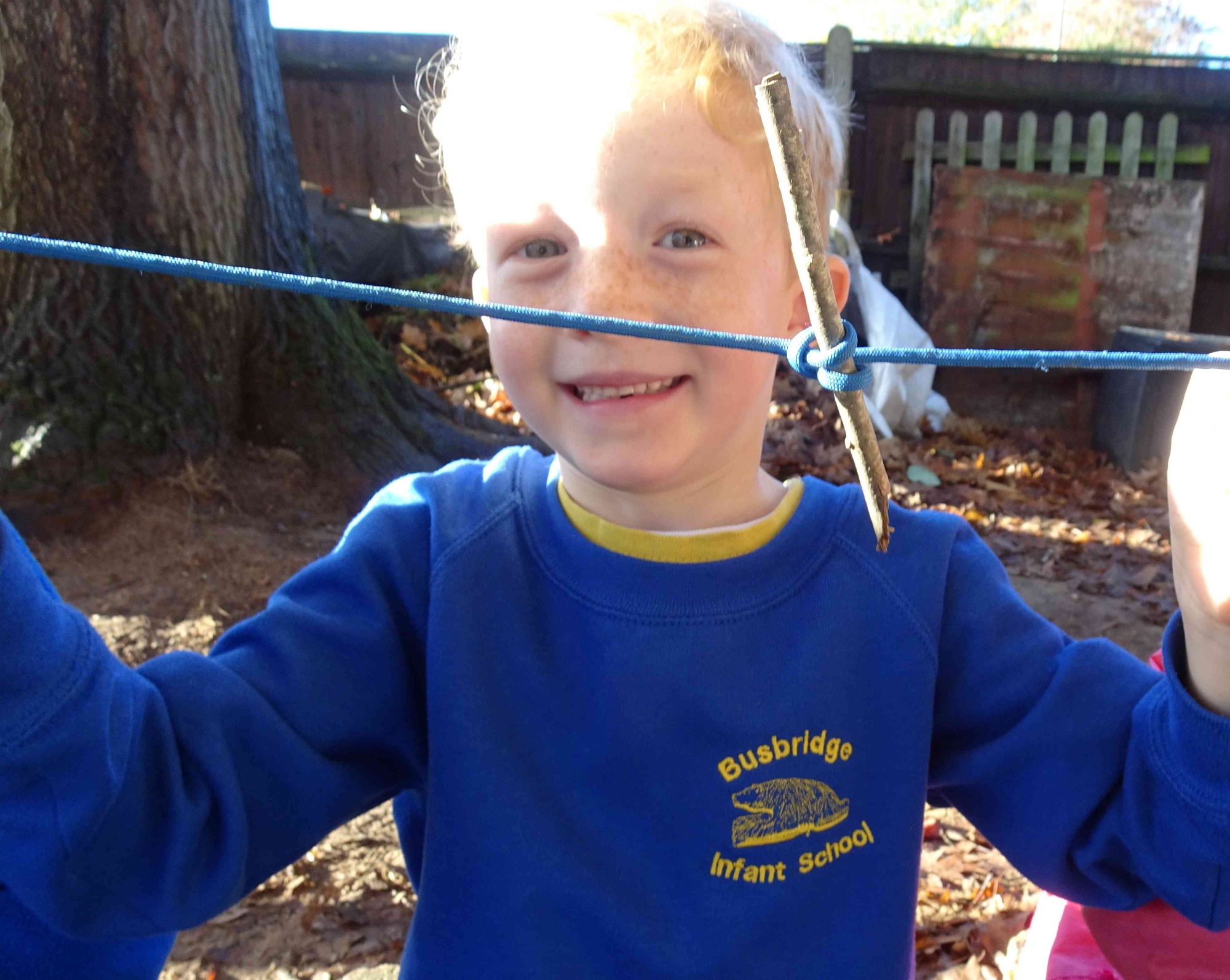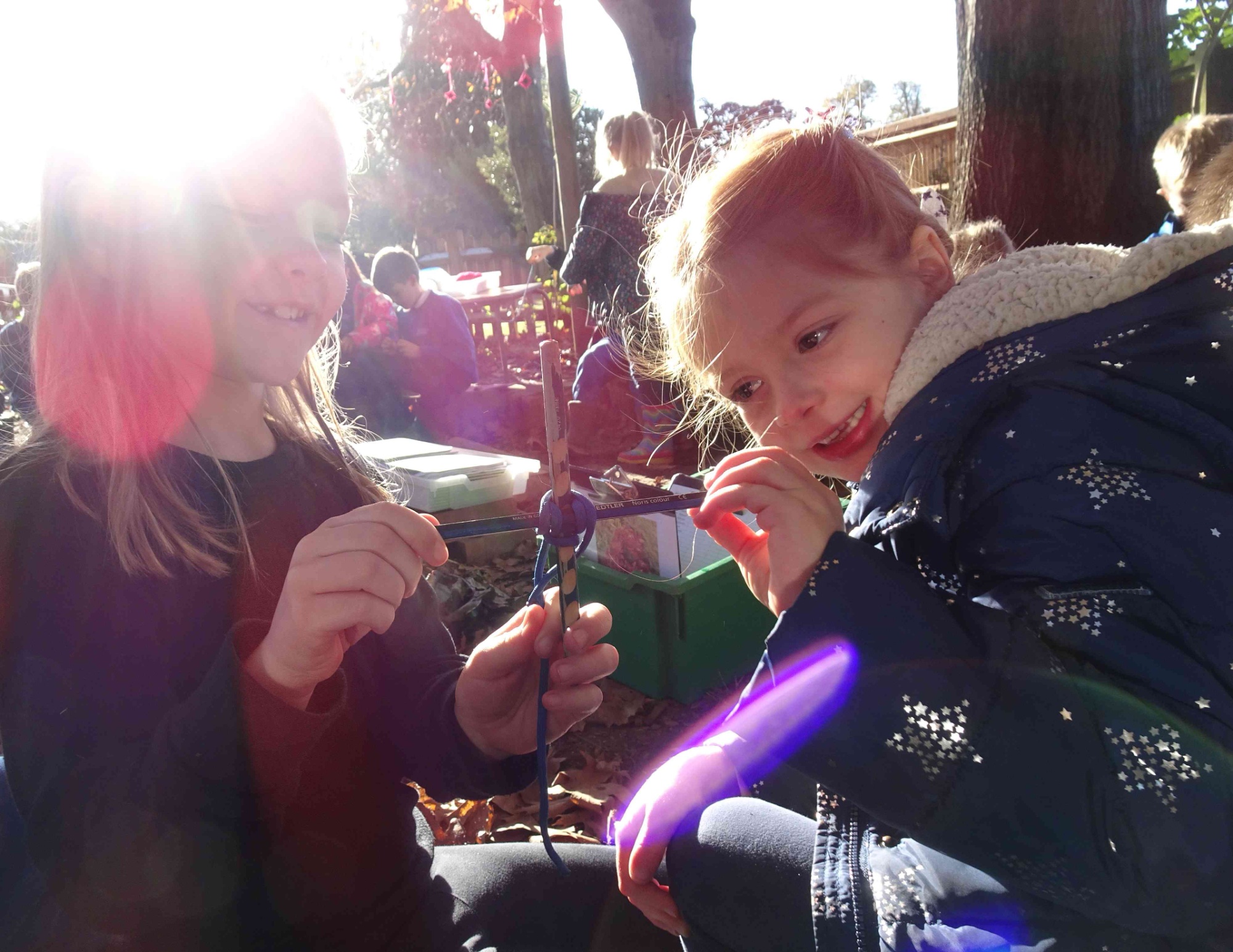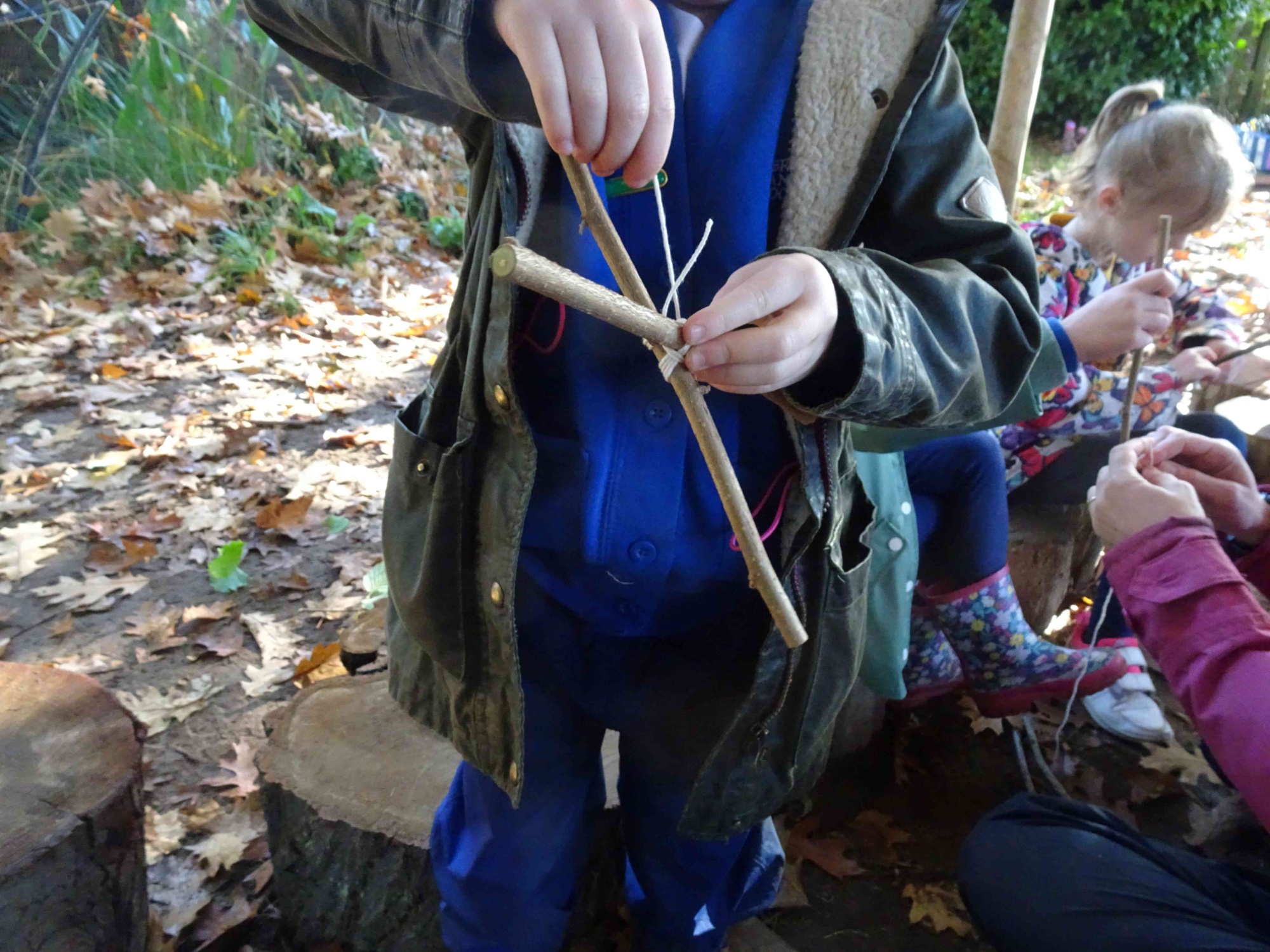 This week the children have been using knot skills in woodland crafts. The children in reception were introduced to single knots and wrapping. They were invited to use these skills to make themselves a 'Room on a Broom' style autumn wand. This linked to the learning they did in class last week. They had a lovely time and were proud of what they achieved.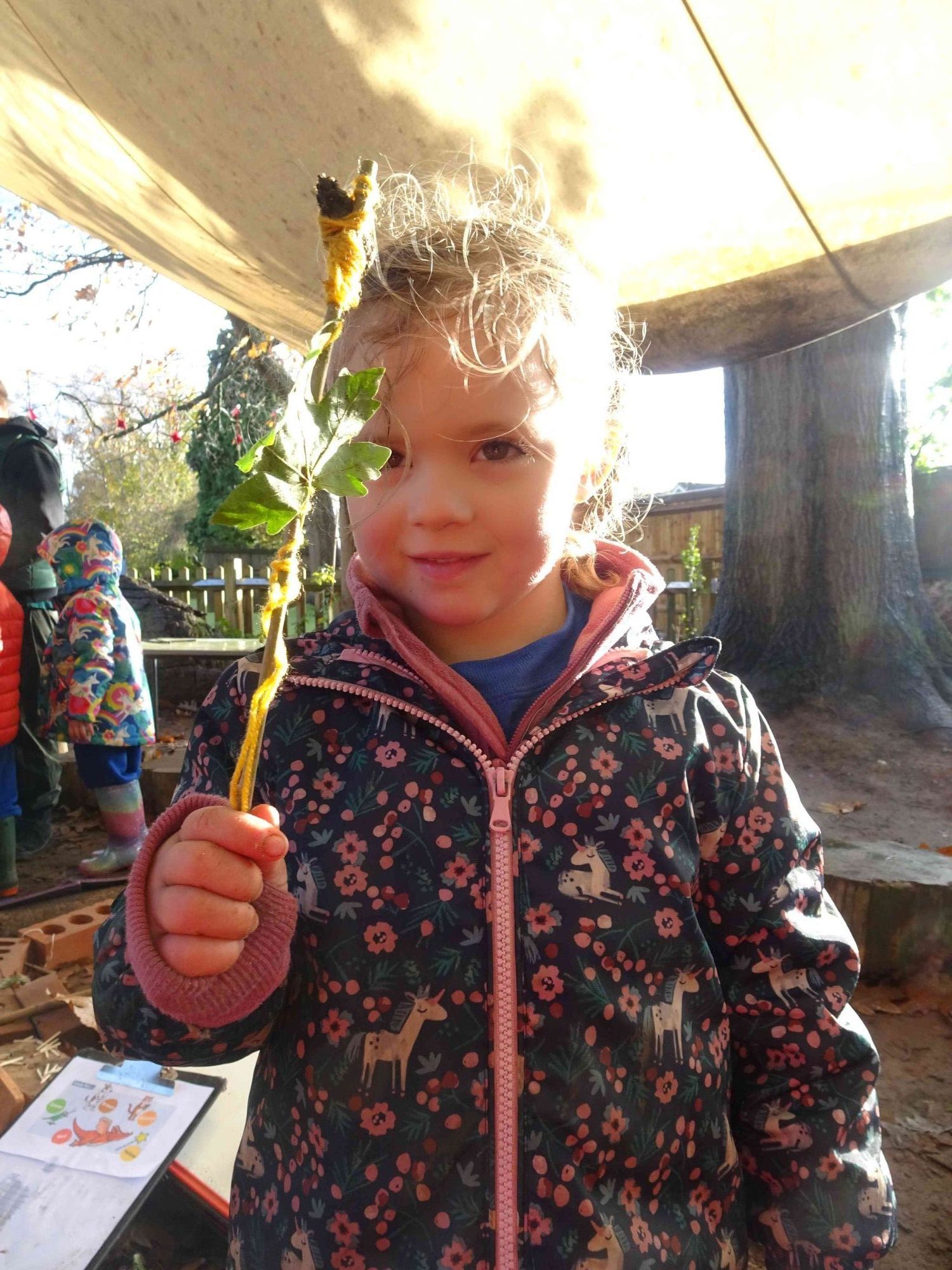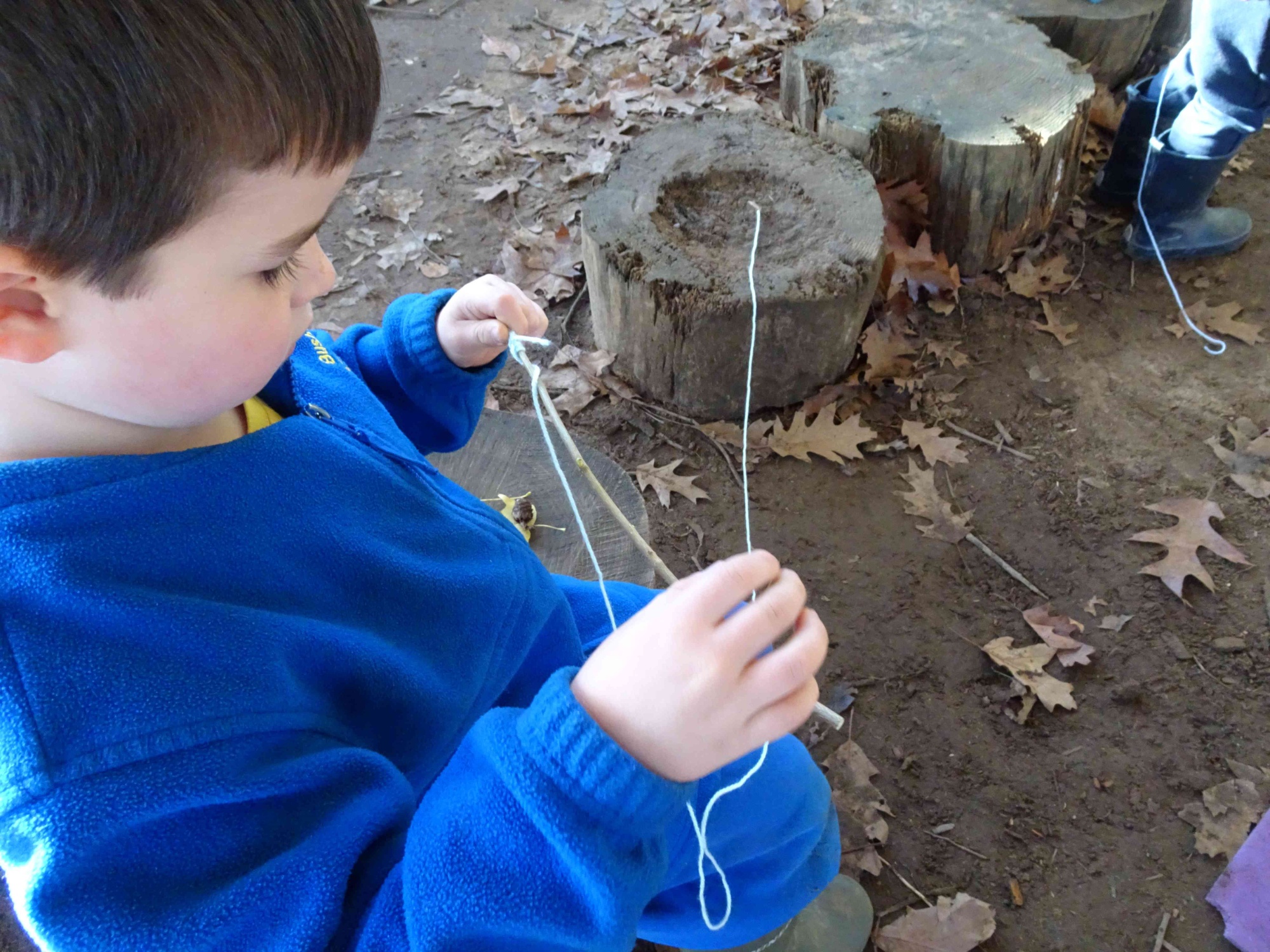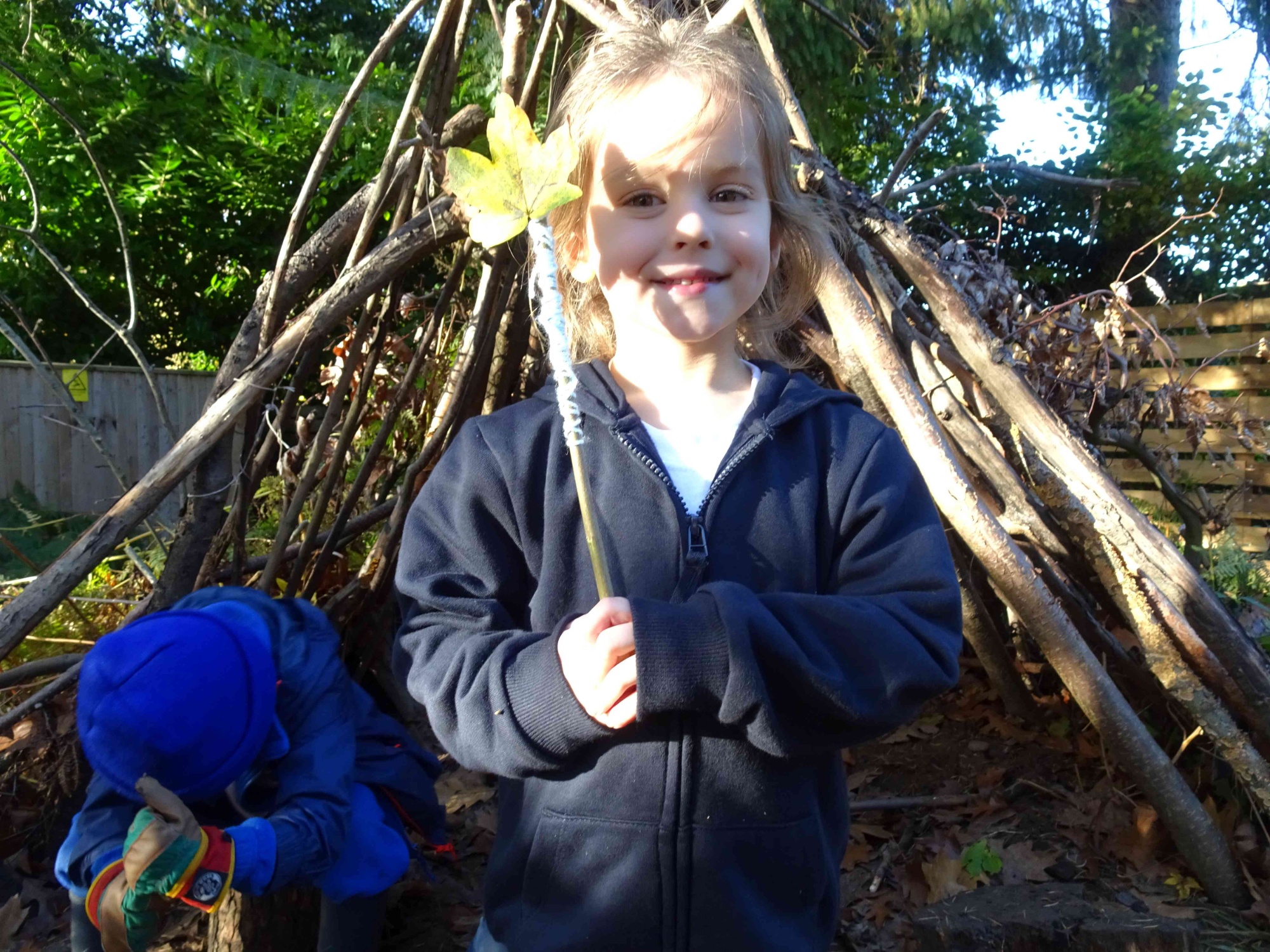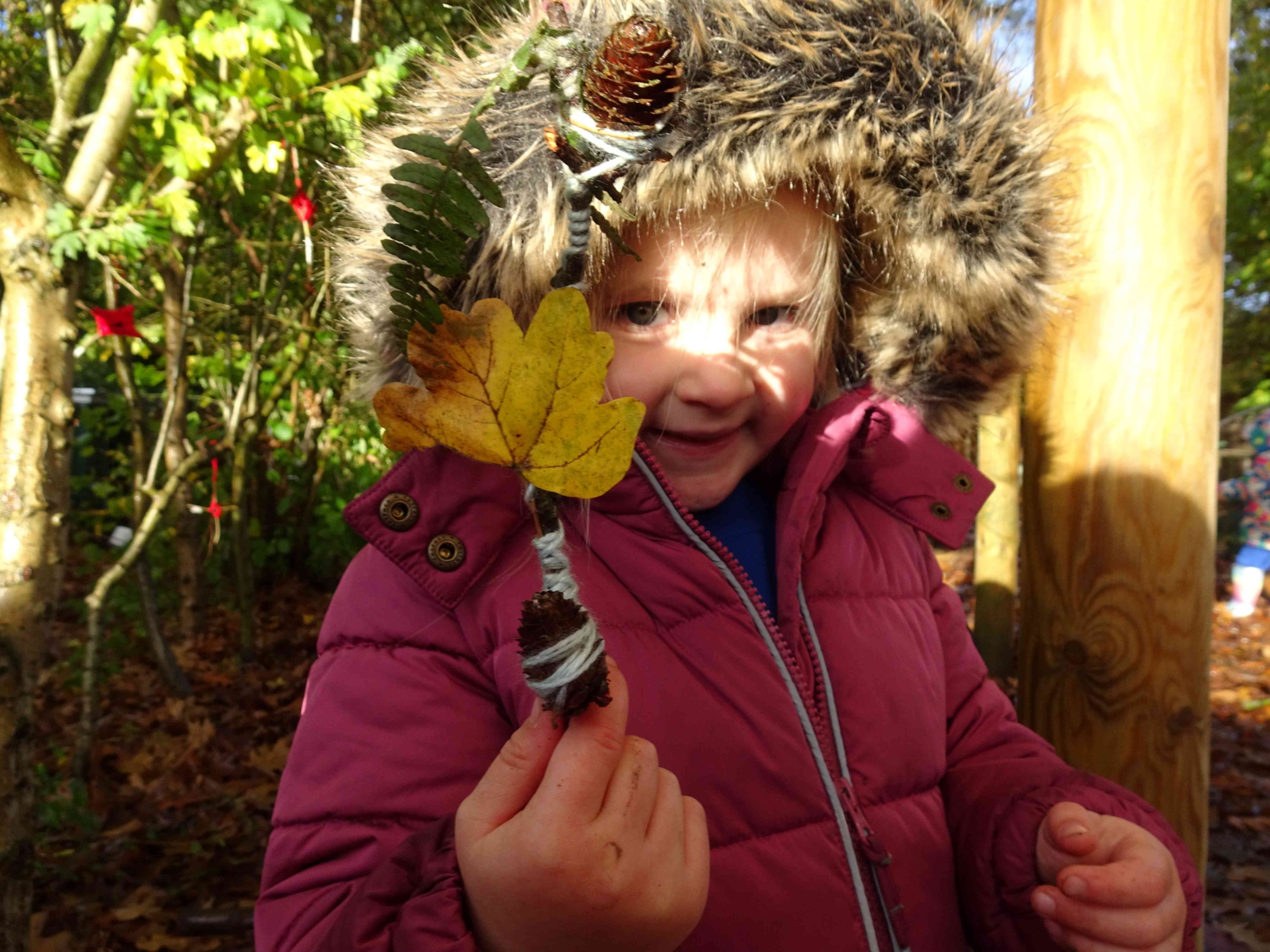 In Year 2 this week the children were practising their clove hitches and square lashing skills. Sometimes we call a clove hitch 'Owly eyes', it helps us to remember how to tie the knot. These knots are quite tricky but very satisfying once you have got the hang of them. They used these skills previously to create wonderful spider webs. This week they were thinking about Remembrance day and so used their knot skills to make lovely poppies to decorate the school grounds and to help us all to remember the brave people who fought to keep us safe. We think they look beautiful. We hope you do too.