Fire
As part of Woodland school, we introduce fires from Reception onwards, gradually building up the children's involvement and fire management skills as and when they are ready. There are many opportunities for learning that can come from fires.
These can include opportunities to:
Assess risk
Learn about fire and fire safety
Problem solve
Improve their skills of patience, perseverance, and resilience
Work with others
Communicate
Relax
Reflect
Observe the natural world around them
Get a sense of achievement and independence
Fires are only used in Woodland school when the Woodland school team is confident that the children can follow the fire safety procedures/rules and when there is appropriate supervision available as identified in the Risk-Benefit Assessment. We teach the children that we need to have a purpose for our fire. This might be to help us to keep warm, or to cook a snack/warm a drink. It is also acceptable that we light a fire for the purpose of learning about fire safety or survival skills.
Fire-related activities may include:
Small campfire for warmth
Using a safety match or fire steel to make a spark.
Shell fires (sometimes known as fairy fires) and pot fires, linked to survival
Larger campfire for warming water, marshmallows, baked apples or cooking bread
All fire activities are risk assessed using the risk-benefit system.
Now that the temperature is starting to drop Year 1 and Year 2 have started to learn about fire so that we can use fire to help us to stay warm once the colder weather sets in. So far we have shared the story 'Firey Fox learns about fire safety', learnt about the fire circle and played games to help us to remember the safety rules involved with it, discussed fire safety equipment, learnt about the fire triangle and used this to consider how to put out a fire, discussed fire related first aid and practised making sparks using safety matches and fire steels.
See if your children can tell you about 'Red Dragon', 'Green Dragon' and 'Amber Dragon'? What are the four pieces of safety equipment that we need by the fire circle before starting any fire activity? Which three components make up the fire triangle?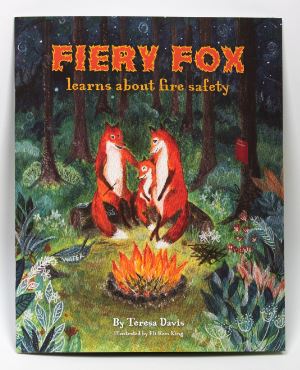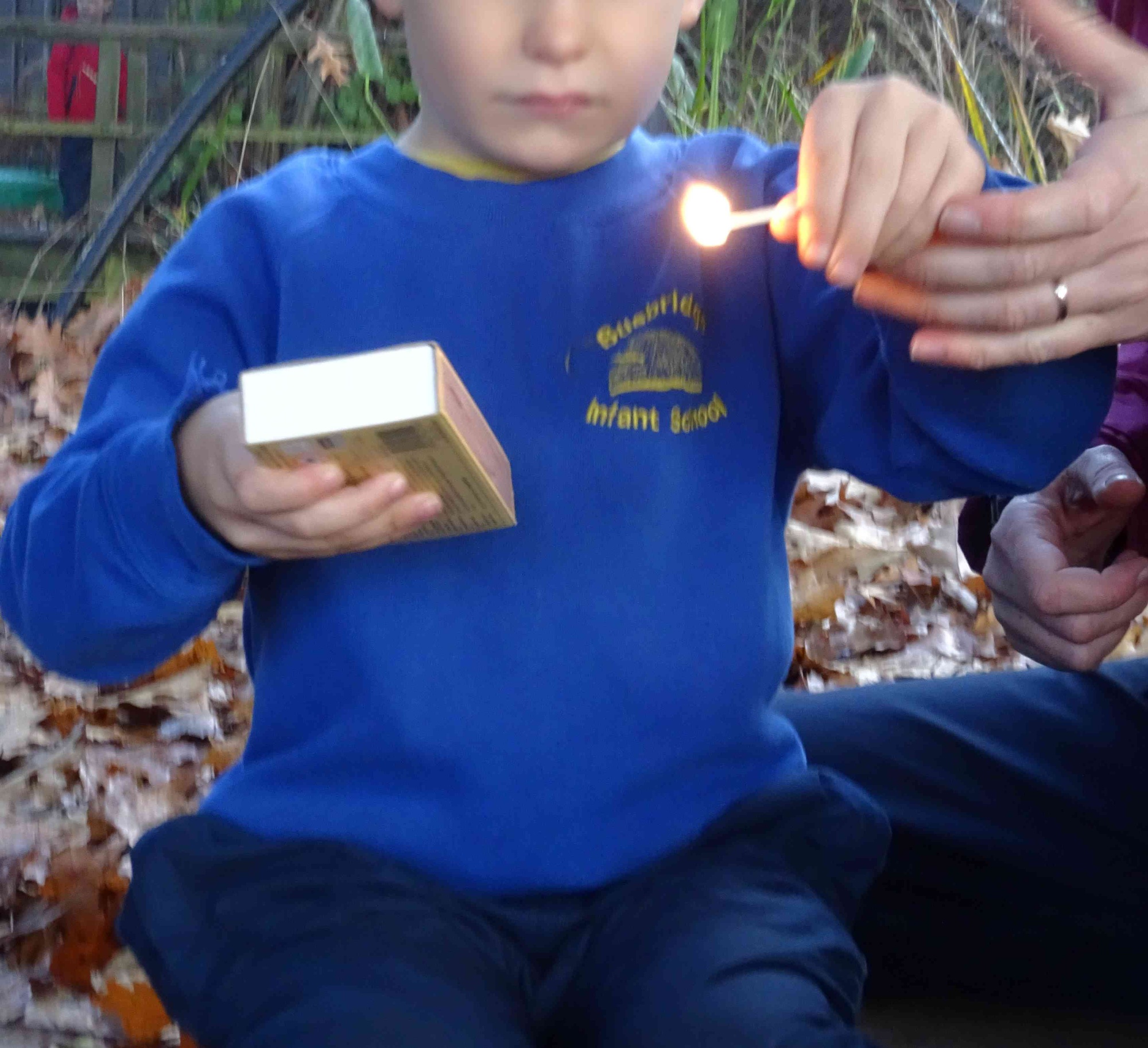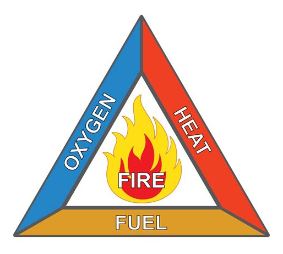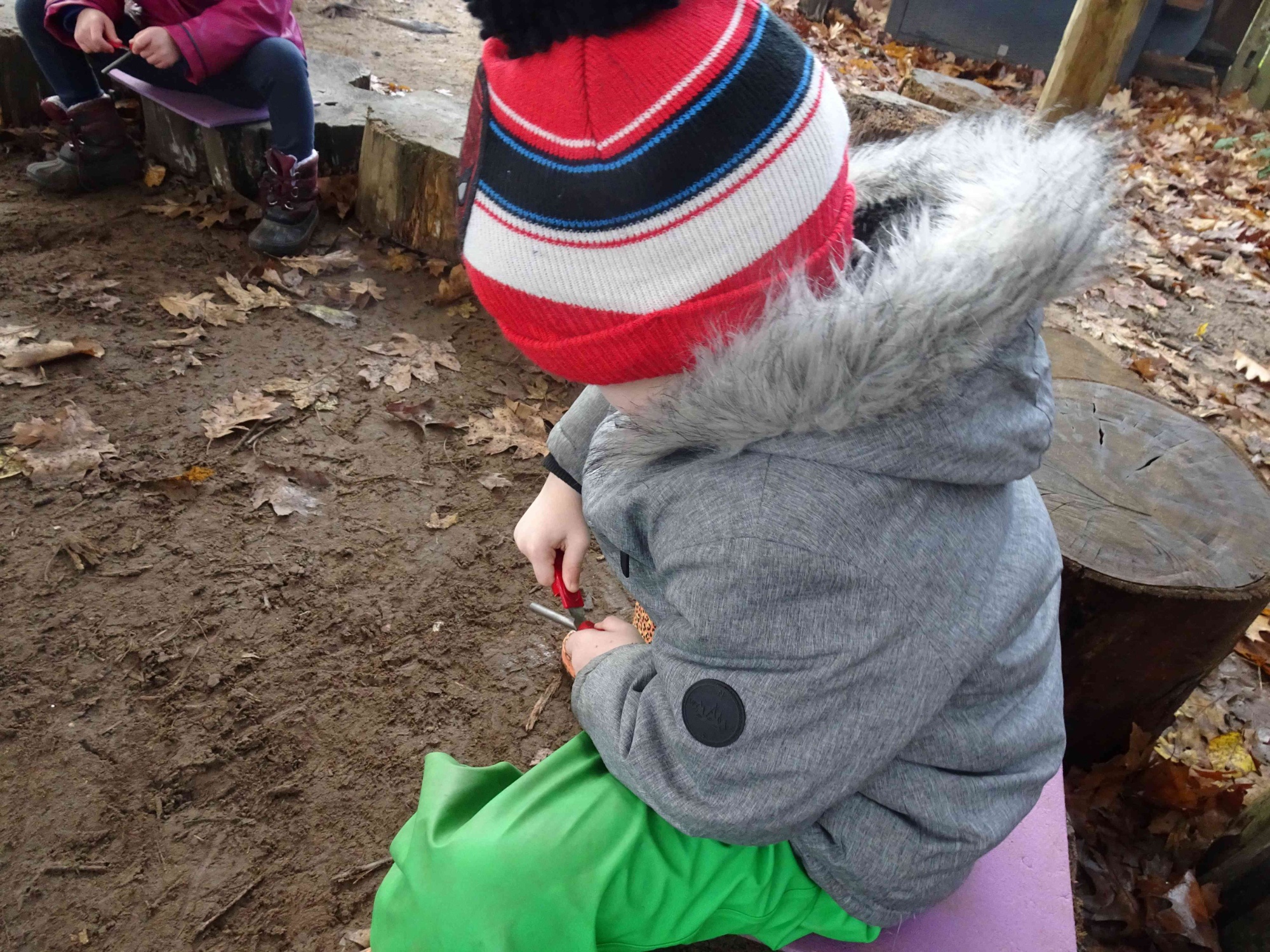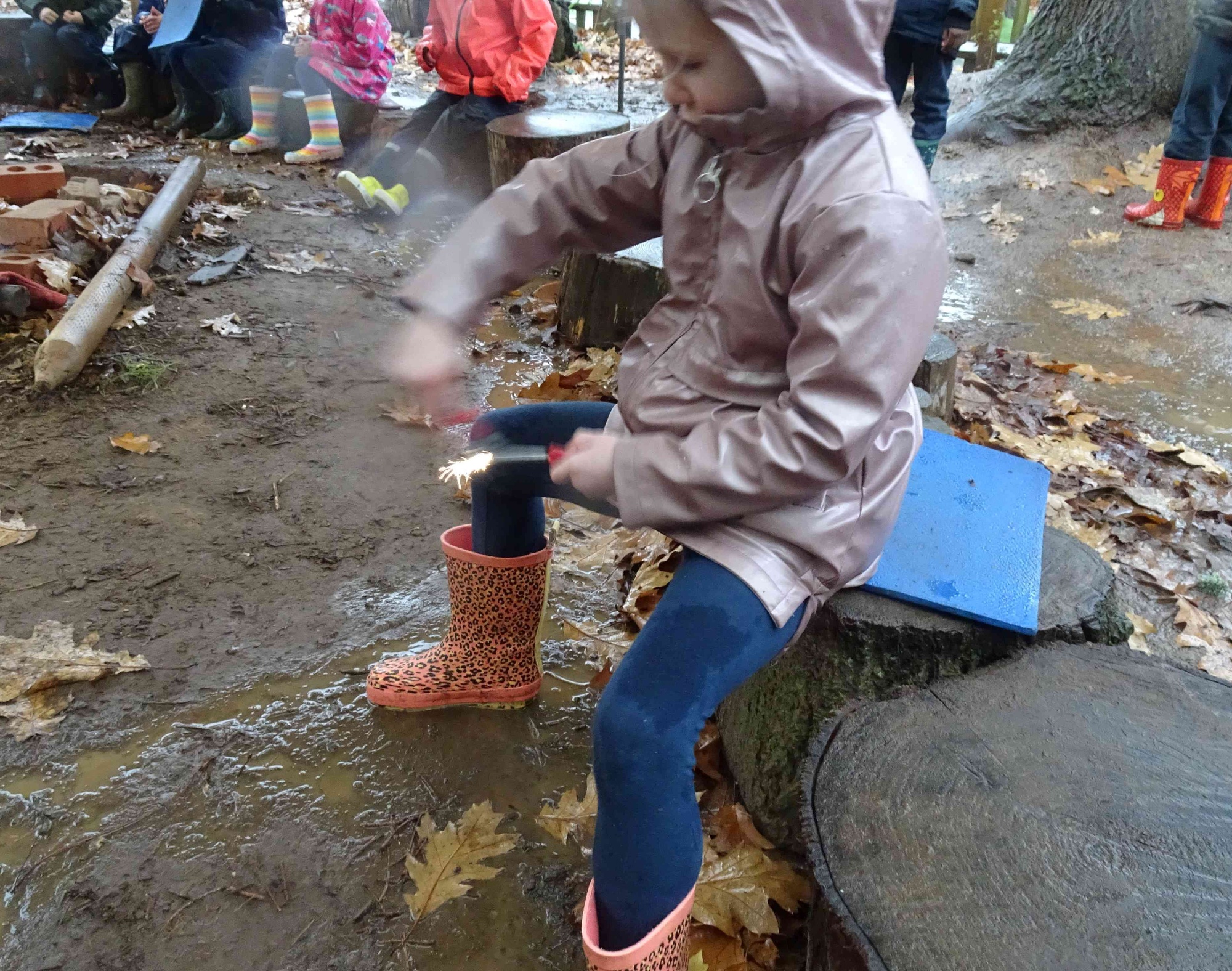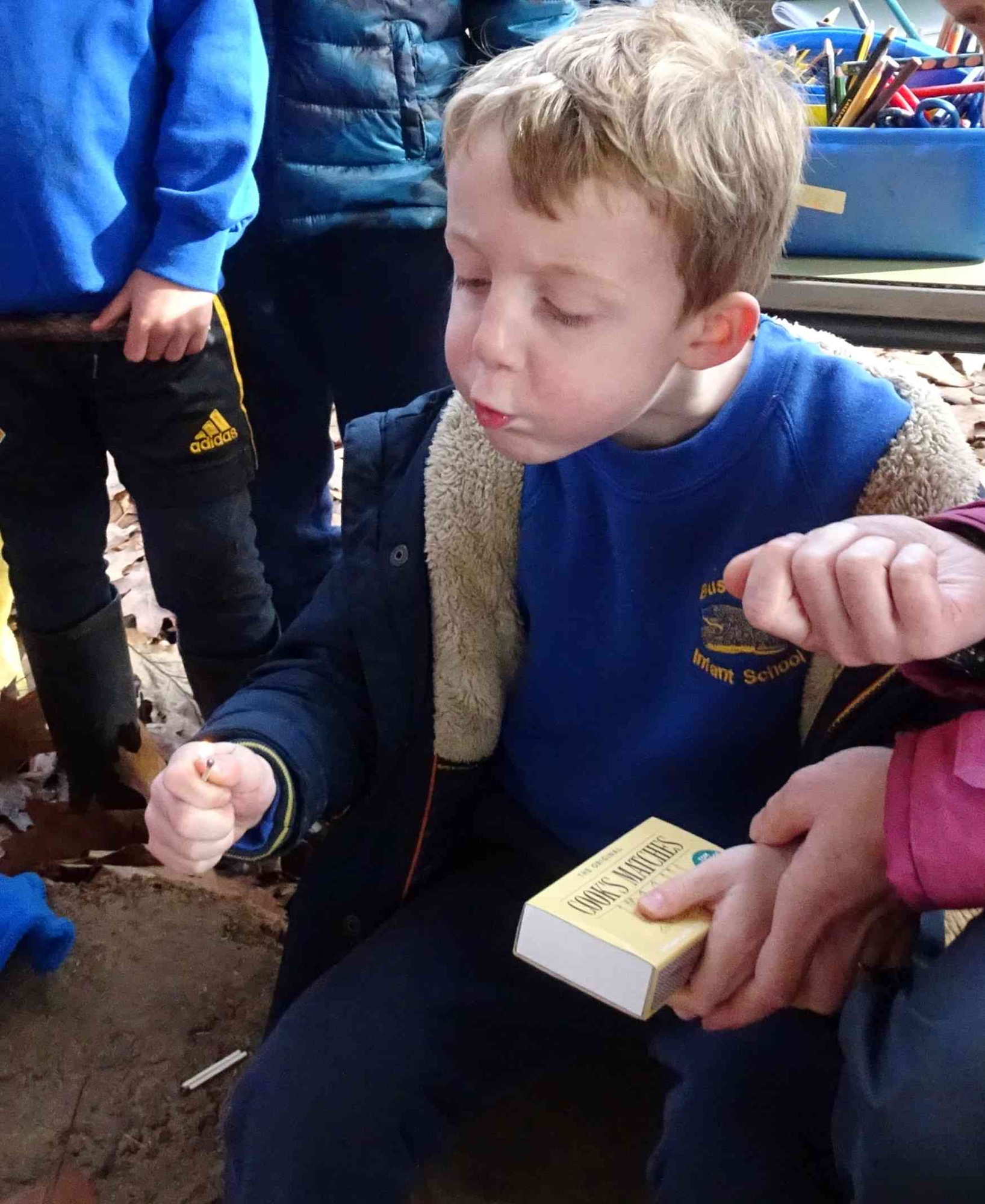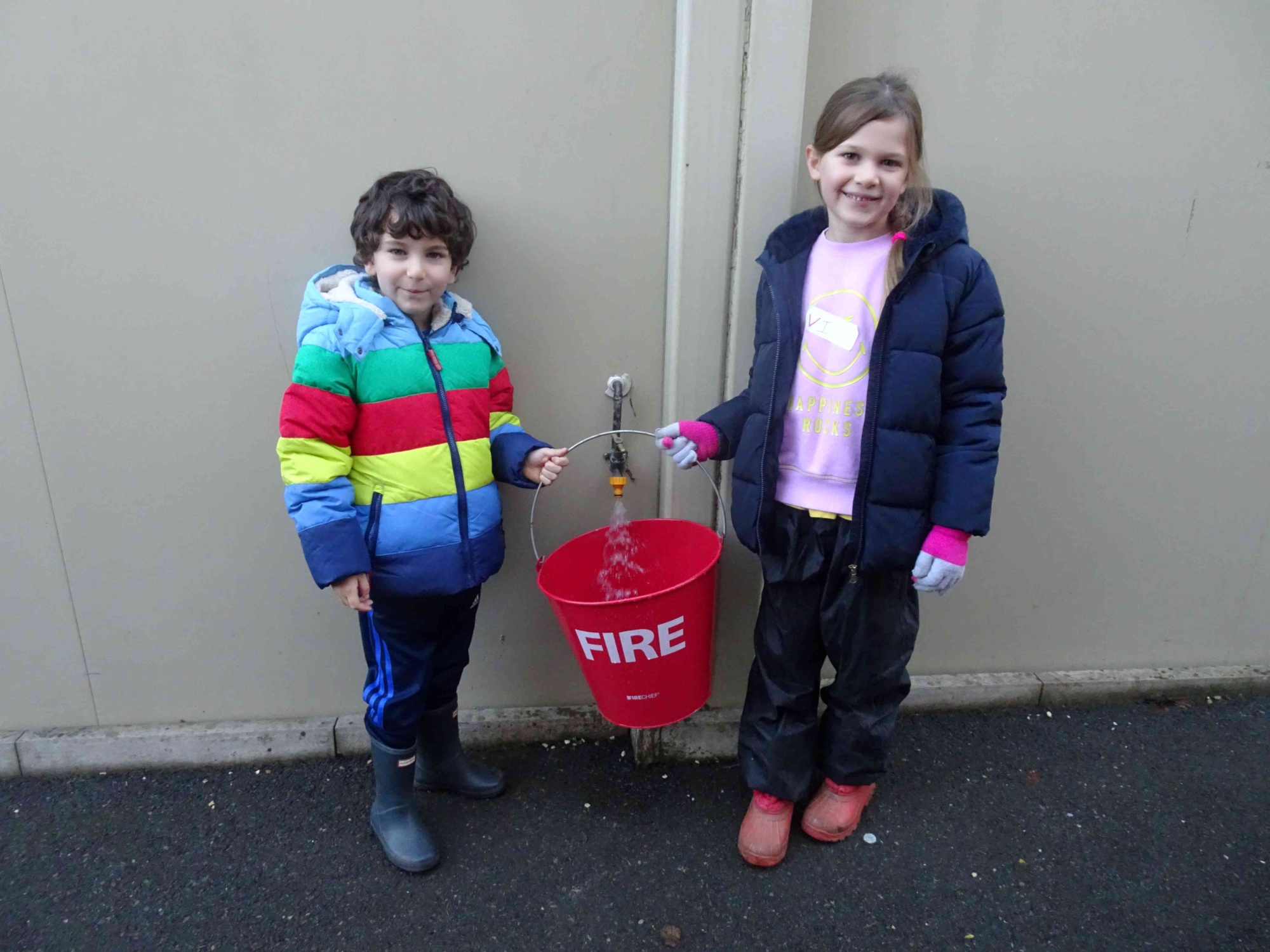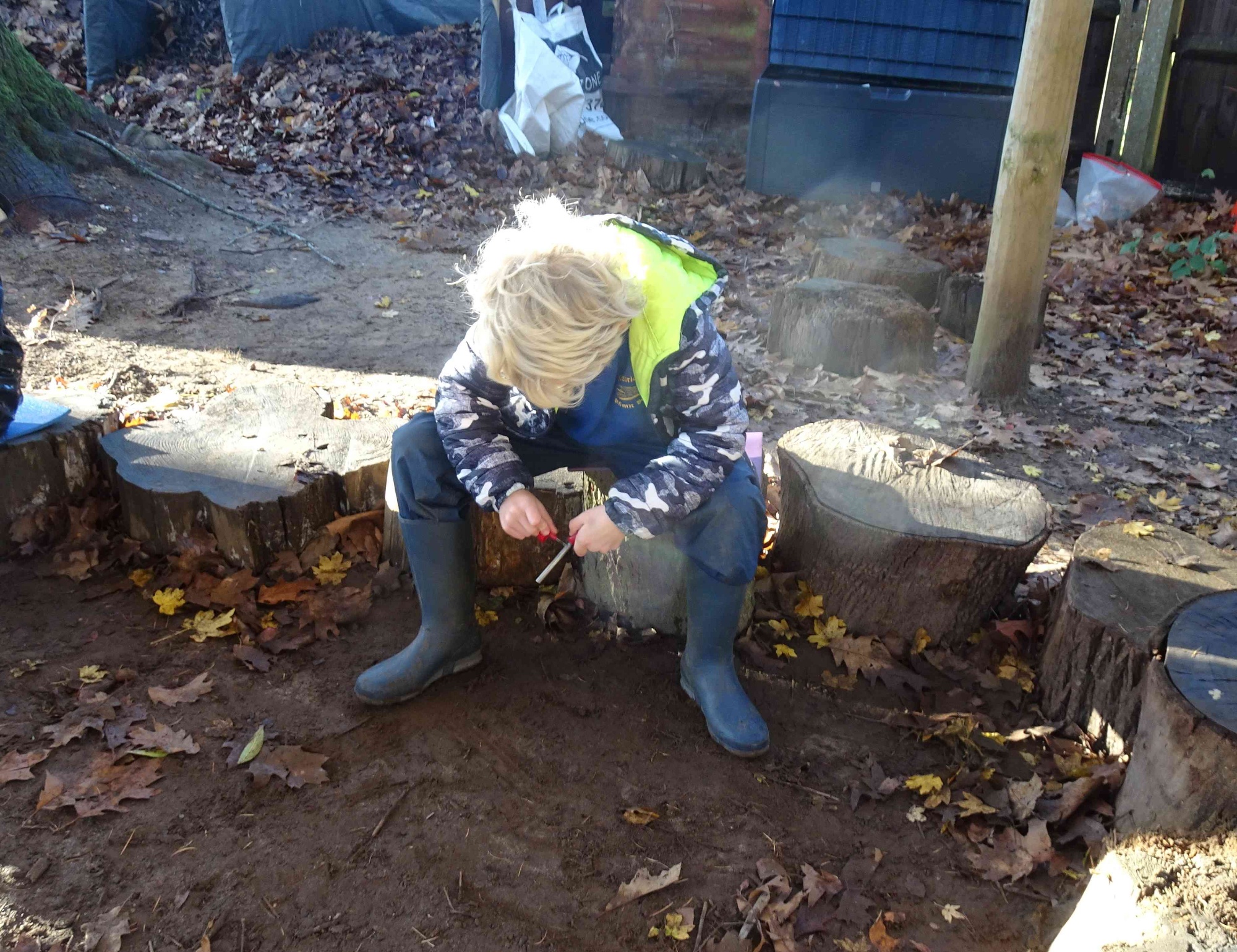 In Woodland Club, the children have been particularly excited to build on their fire skills and have been working hard on independently making their own 'fairy fires'. This week we worked together to make sure our fire circle was safe and ready for our first group fire. We enjoyed collaborating by combining our small individual fires.