About Us
Busbridge Infant School
Our wonderful and inclusive school ensures opportunities are available to all children to respect and celebrate the diverse lives of people living in modern day Britain. We take safeguarding very seriously and our secure school site is situated in Hambledon Road, Busbridge in the historic town of Godalming set in the beautiful Surrey Hills.
We work hard to provide a happy and safe learning environment – a stimulating setting where each individual is inspired and flourishes. We aim to equip all our children with the essential skills and tools that will set them on the road to lifelong success in the continual pursuit of excellence.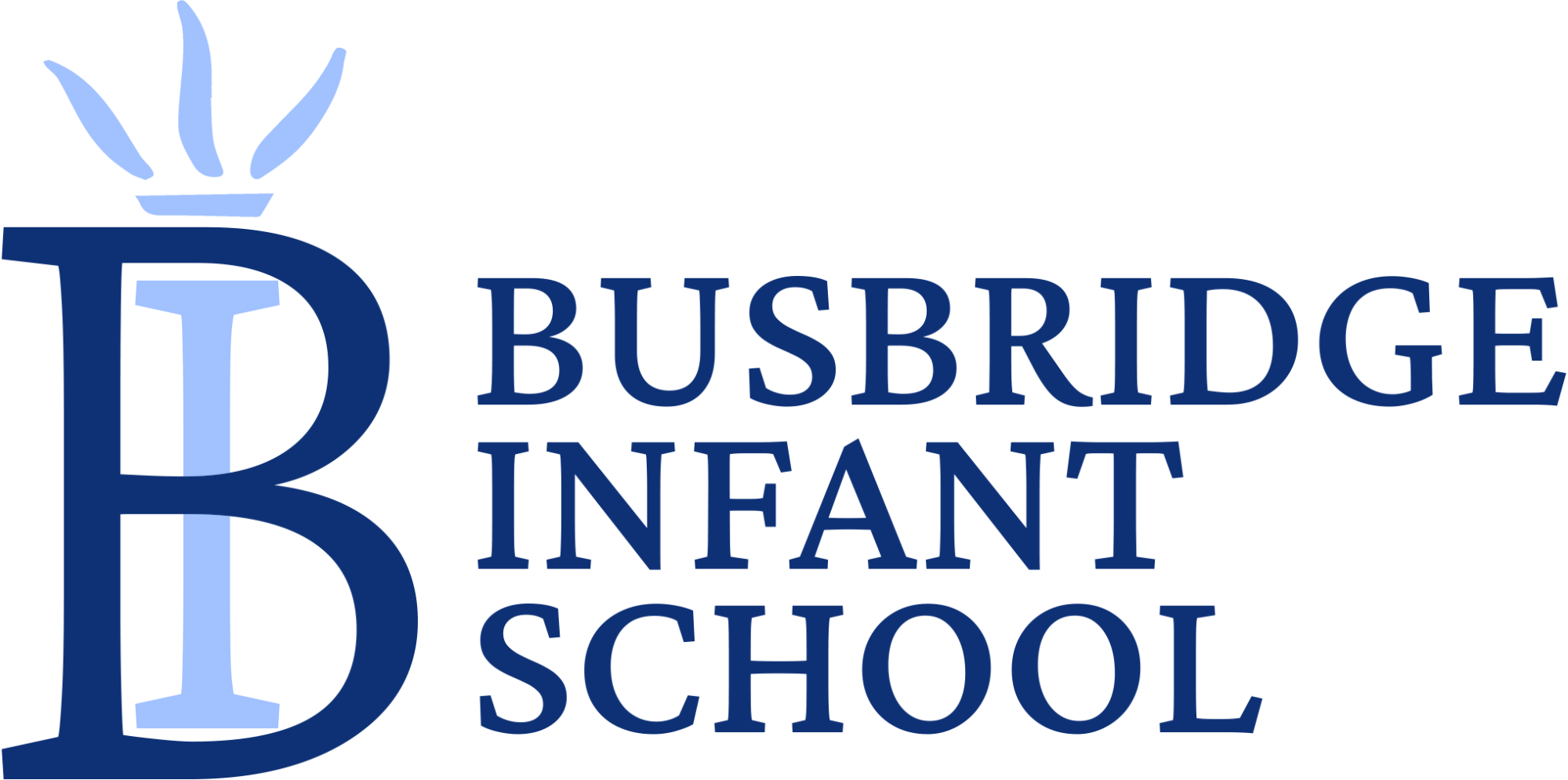 The school boasts wonderful outdoor spaces; a large field, raised vegetable and flower beds, a living willow walkway and an amazing Woodland School area with a pond, mud kitchen, bug hotel, and a log sitting space for story telling and camp fires. All classes have access to outdoor learning spaces so that children can explore activities both inside and outside the classroom to engage in learning.
Indoors, there are offices, nurture spaces, breakout spaces, a large dining hall, school library, medical room, cloakrooms and toilet facilities for each class and enabling learning environments for all year groups. There are two classes in each year group; Reception, Year 1 and Year 2 with a total number of 180 children.
All parents have the option to book places for the school's breakfast and after school clubs offering wrap around care provision from 7.45am-6.00pm. School lunches are provided by Surrey's catering provider Twelve Fifteen https://itstwelve15.co.uk/