Well done to our catering team!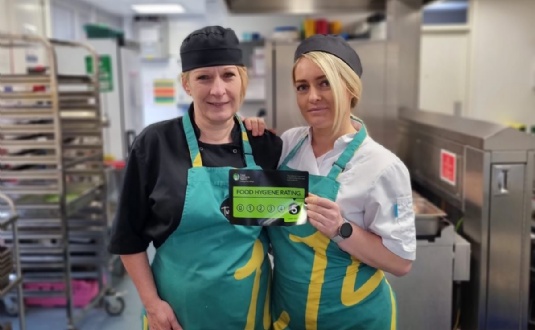 We are delighted to share with you that we were awarded 5 stars (the highest rating possible for food hygiene and food standards) following an unannounced inspection from a Local Authority Environmental Health Officer on Friday 13th January 2023.
Thank you to our catering team, Christina and Zena for their exceptional standards in food hygiene, cleanliness and food hygiene regulations – as well as preparing such delicious lunches for the children every day!
Here are more details as to what the officer checks during an inspection:
how hygienically the food is handled – how it is prepared, cooked, re-heated, cooled and stored
the physical condition of the business –including cleanliness, layout, lighting, ventilation, pest control and other facilities
how the business manages ways of keeping food safe, looking at processes, training and systems to ensure good hygiene is maintained. The officer can then assess the level of confidence in standards being maintained in the future