Scare the Teacher Day 31/10/2023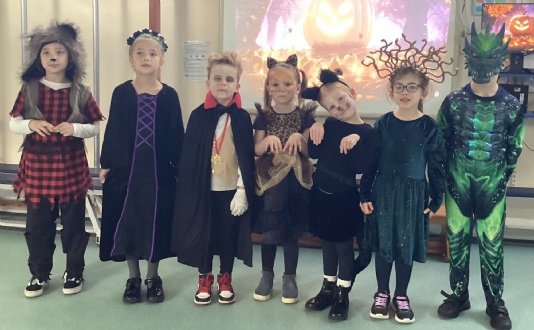 Some of our spooky children.
Wow! All the staff have been well and truly "scared" today by the children's amazing costumes, props and masks. We were terrified by: werewolves, Medusa, zombies, skeletons and moths. What a creative bunch! We have been so proud of our children's behaviour today, they have been superstars. We wish everyone a happy day and a safe evening. The children learnt about the history behind Halloween and how to stay safe during the celebrations.