Longacre Football Festival 06/10/2023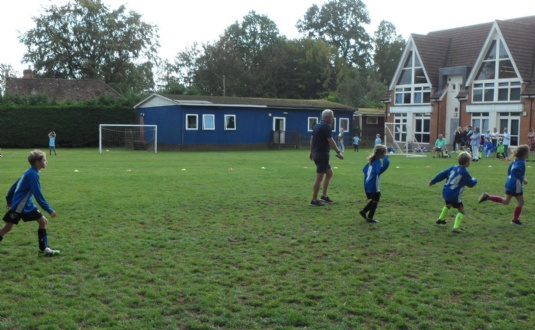 One of our brilliant teams that took part in the festival.
Once again, Busbridge Infant School took a large, keen group of footballers to Longacre School's football festival. This year was the greatest number of children to have ever made the short trip over to Longacre School, which is a wonderful indication of how much fun the children have taking part in sports at our school. The children collaborated well across five teams and showed off their excellent skills and teamwork. We had a brilliant afternoon, and everyone should be very proud of their involvement in the festival.
A big thank you to everyone who came along to support the children, especially those who organised teams for their matches. Busbridge Infant School has a wonderful community of families and friends that make events like this possible.
Mr Holmes