Spring Update 1
The children have quickly got back into the swing of things after the Christmas break. It has been a busy term already; learning many more digraphs and trigraphs and then implementing these into some impressive writing. The children have made some wonderful information sheets about snow, beautiful penguin artwork and a lost poster for a lost penguin following on from our "Lost and Found" topic. More recently, we have been looking at facts about birds and the children have produced their own fact files.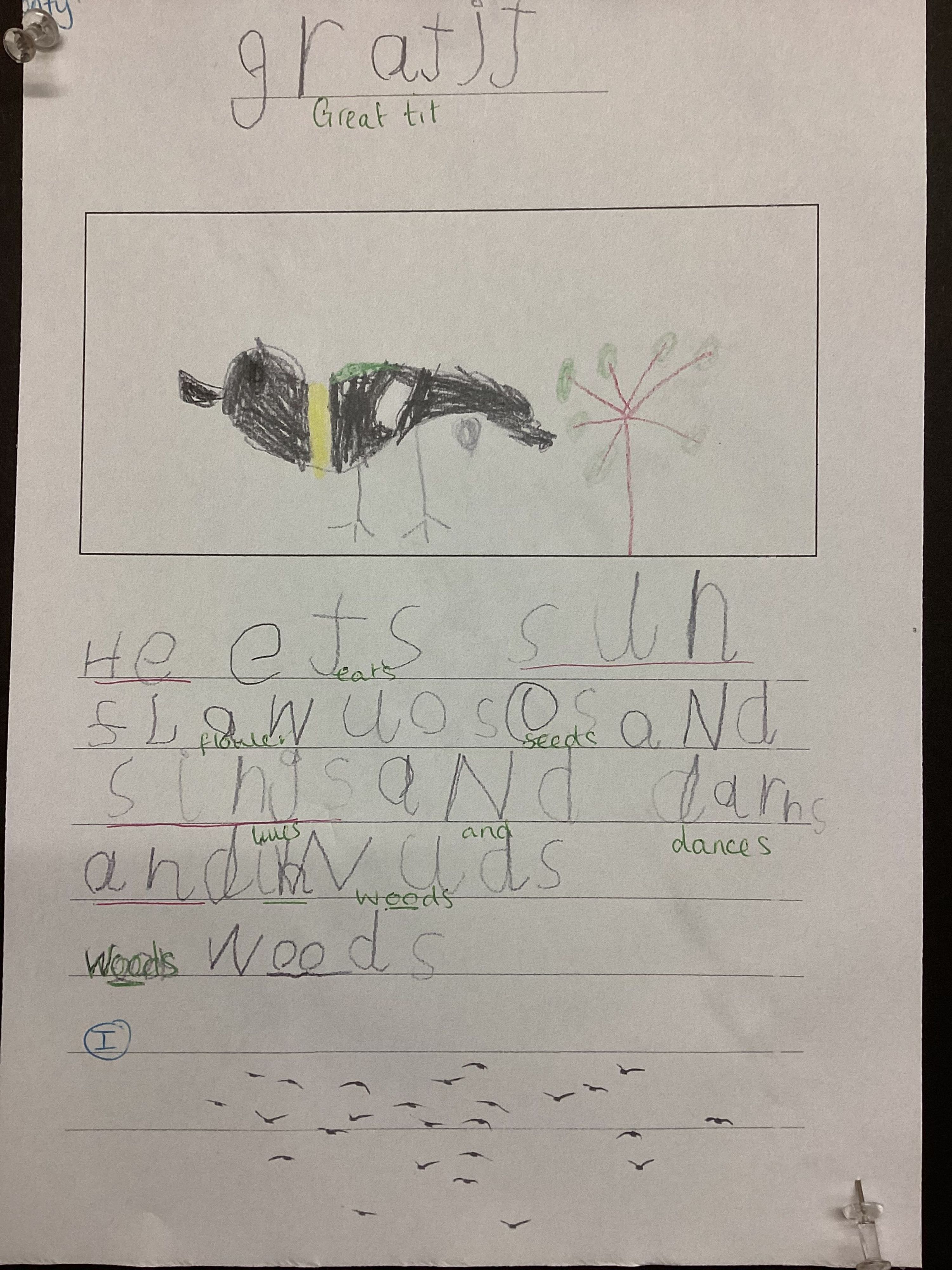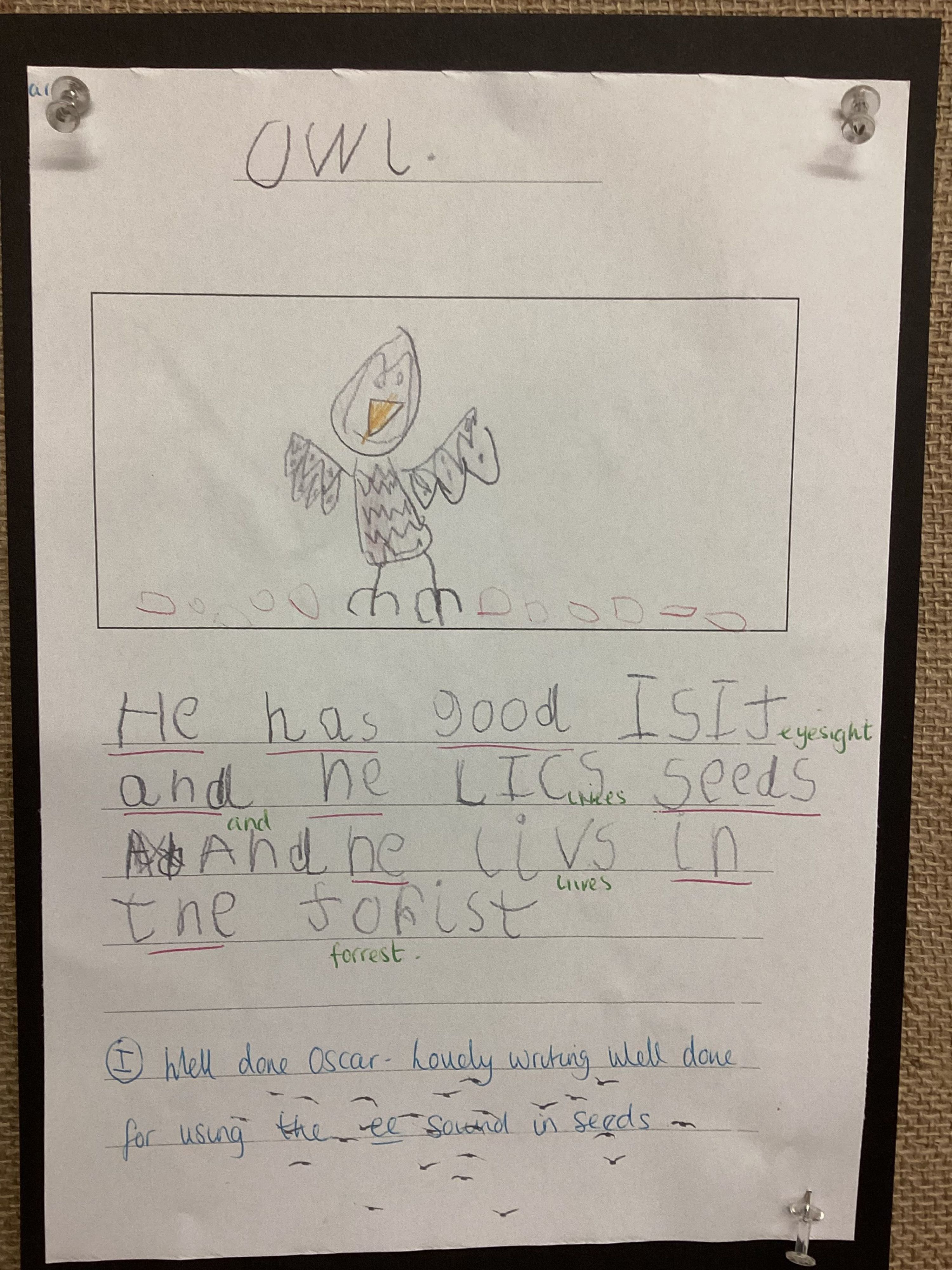 In Maths, the children have been getting hands-on experiences, learning about both 2D and 3D shapes. They have impressed us with their knowledge on the properties of these shapes. They have enjoyed playing many describing games (including IT games) whilst tuning into and using correct mathematical language such as, number of sides and corners. They have also been able to identify whether the shapes are solid (3D) or flat (2D) shapes.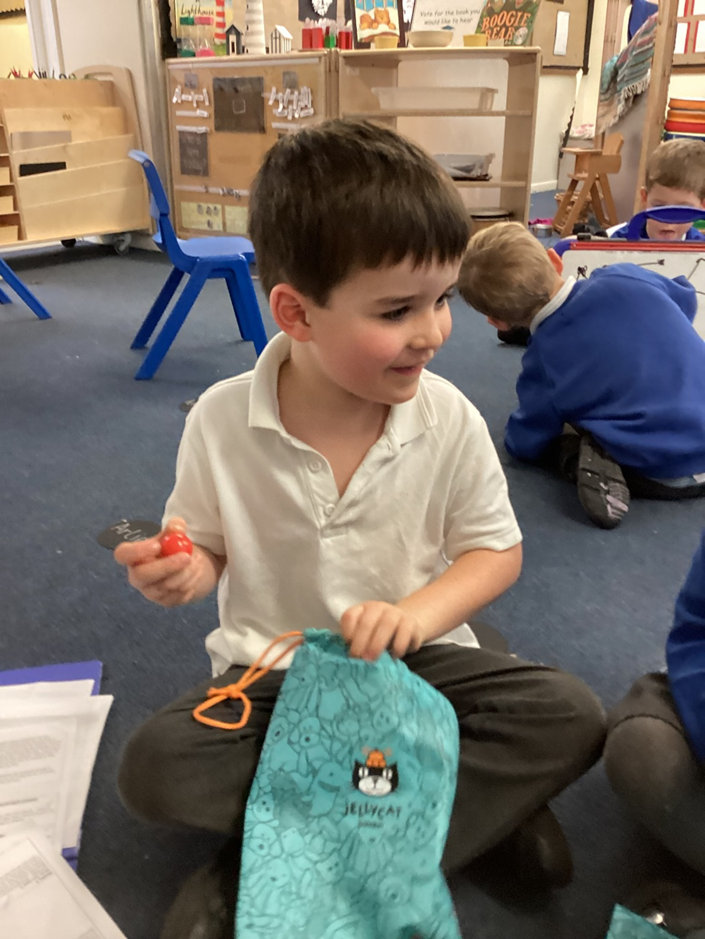 Do you have a favourite shape? Can you describe its properties? Can you spot shapes around your home?