Autumn Update 4
This half term we have been learning about how schools have changed since the Victorian era.
We have spent time looking at our school predicting what might have been different including electricity, resources in our classrooms and how strict the teachers might have been!
We then were able to experience what it would have been like to be Victorian Child through our trip to the Rural Life Living Museum.
At the museum they had a classroom that was used during the Victorian era which we got to explore.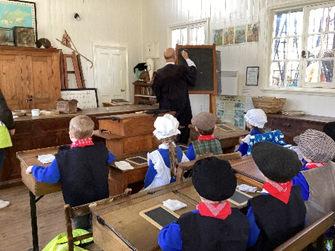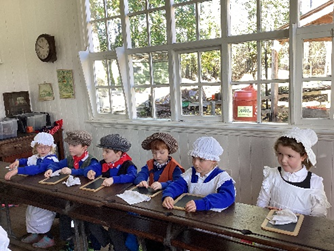 First of all, we were able to dress up in the clothes that Victorian children would have worn before we took our seats at our wooden desks. It was very different to our classroom and we had to write on slate with chalk because paper was too expensive.
Our favourite bit was when we learnt about punishments. Josh and Rae both pretended to have the cane. We are glad that Miss Edwards is not as strict as the Victorian teachers used to be!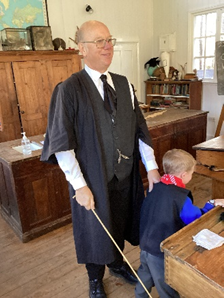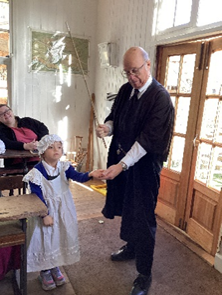 Finally, we learnt about some of the jobs that the children used to have to do… before they went to school!
What would have been your favourite job to do? Milk the cow, fill the water bowl up or empty the potty!?