Autumn Update 4
We have been learning about different festivals in Panda Bear class and how people celebrate. We thought about the different decorations people have, the food that might be eaten and how families and friends celebrate together. We read about how 'Little Glow' (a candle) is used in all different festivals.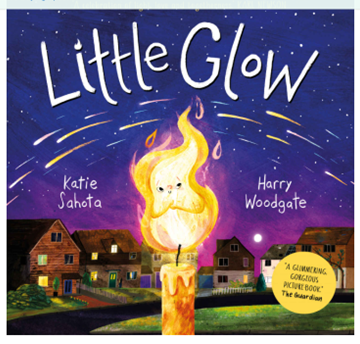 We enjoyed finding out about Diwali; a festival of light. We learnt that families decorate their homes with Rangoli patterns and fill their houses with light. We made our own Diva lamps using salt dough and gems and jewels.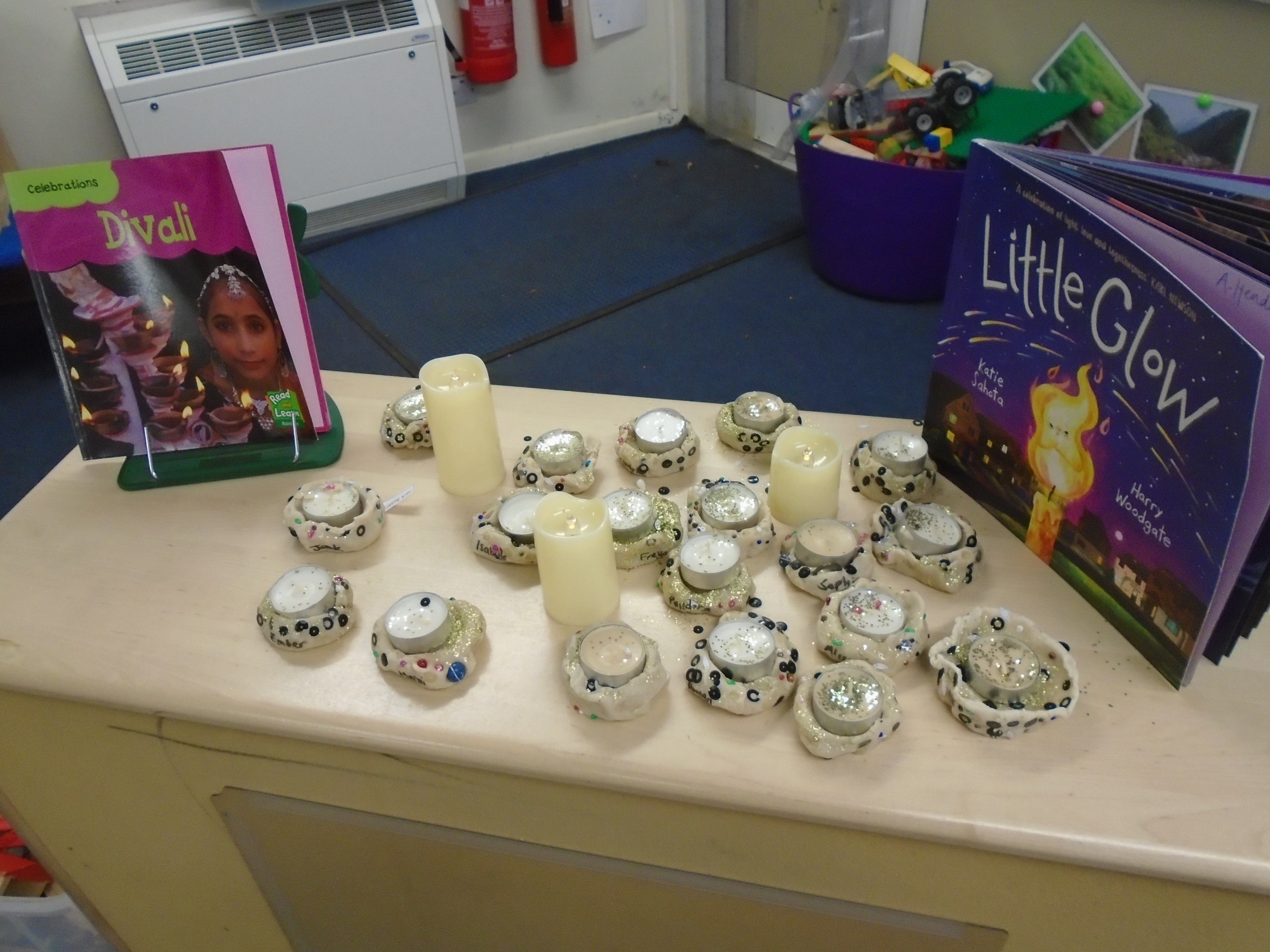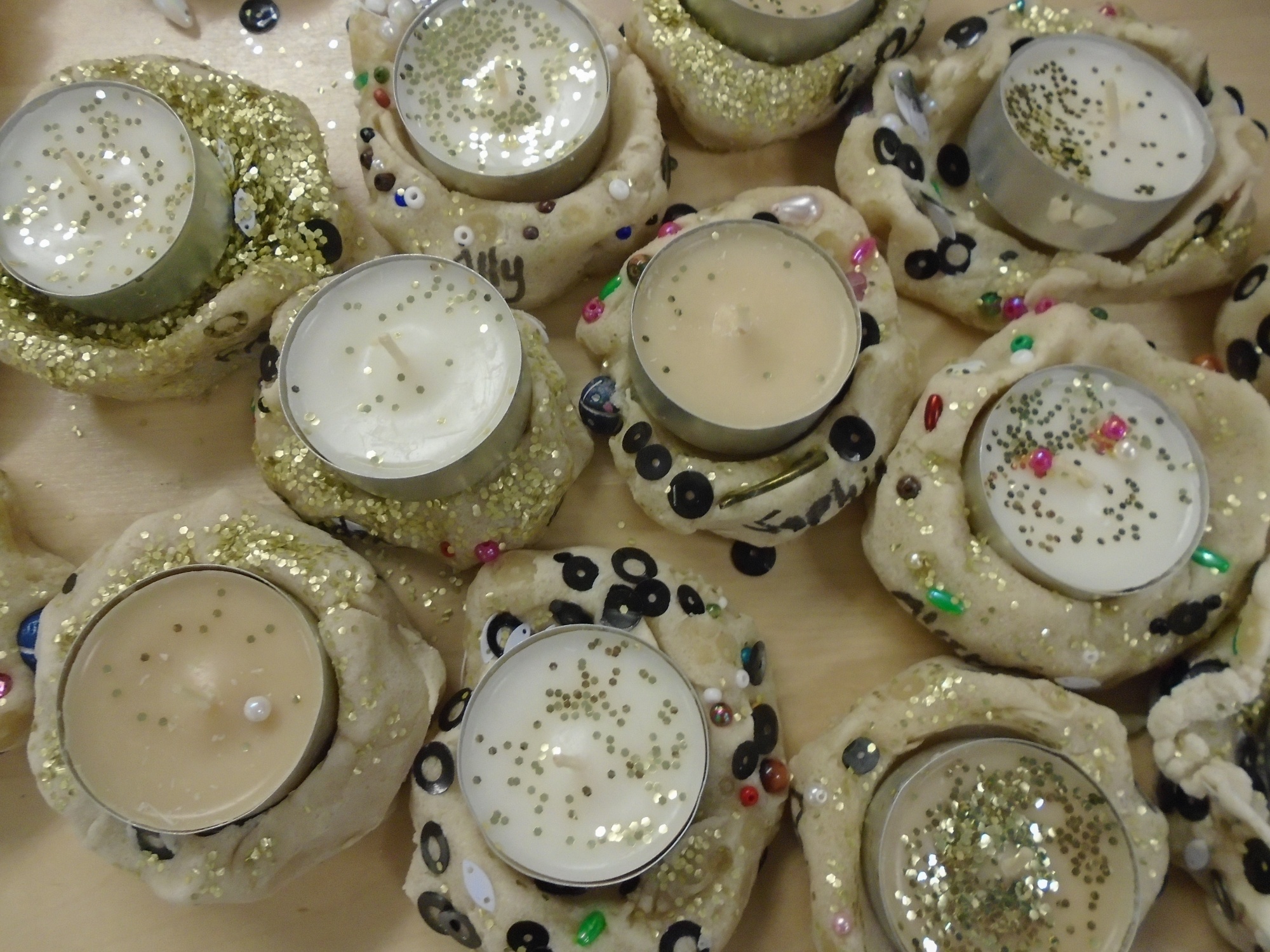 We shared our experiences of Bonfire night. We liked the "different colours" and the "sparkly patterns", however some of us did not like the "exploding bangs!" Some of the children chose to make their own representations of the fireworks at the Creation Station. They learnt how to make a tube, how to make a cone and how to join the thin tissue paper to the tube! Other children chose to use paint, glitter and sparkles to create their own firework master piece.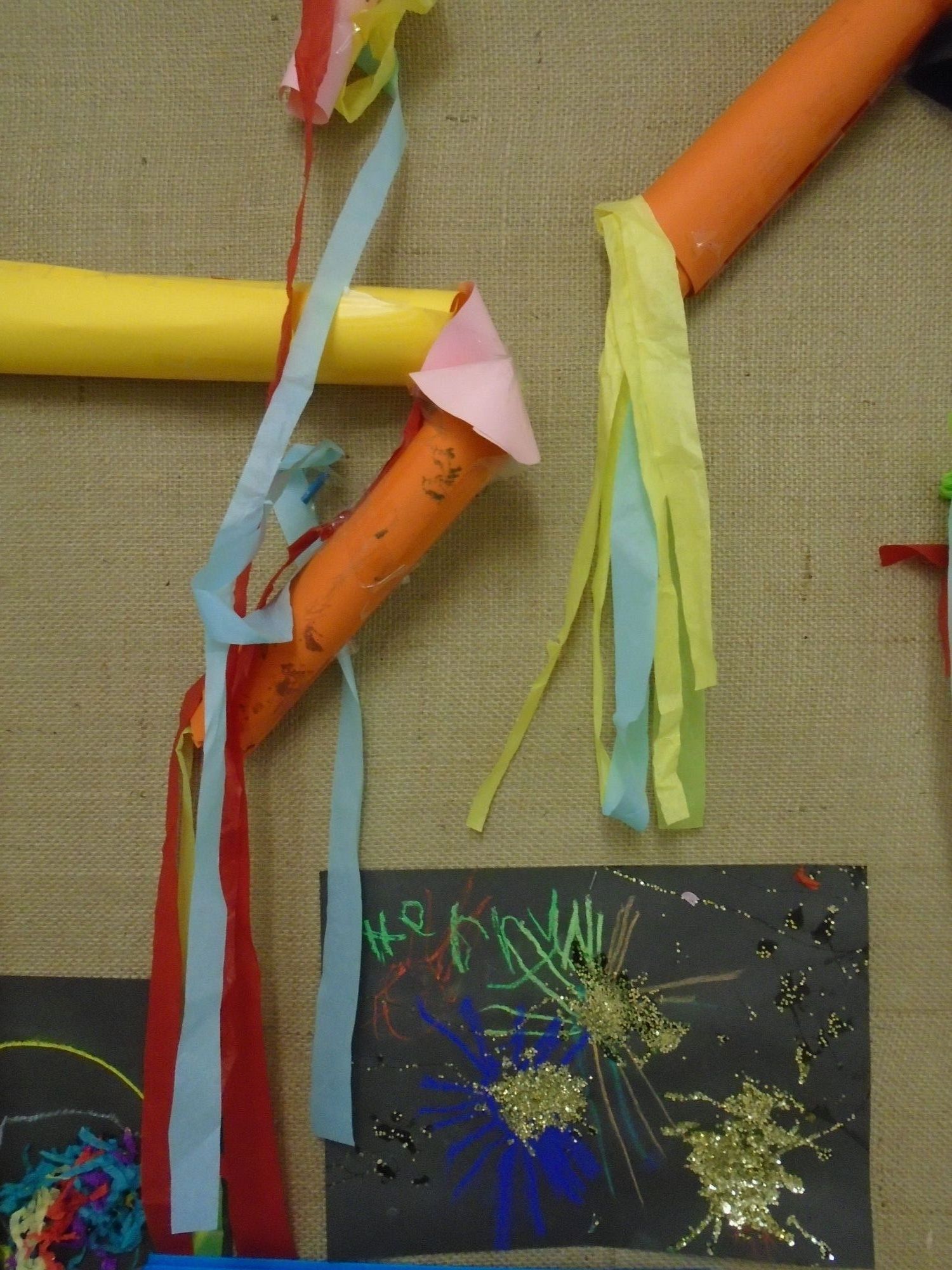 We talked about other celebrations that we have been part of....birthdays, weddings, Christenings and Christmas to name just a few! We have been adding some of these events to our class timeline; using words like past, present, now, next and future. Which celebration are you looking forward to next?